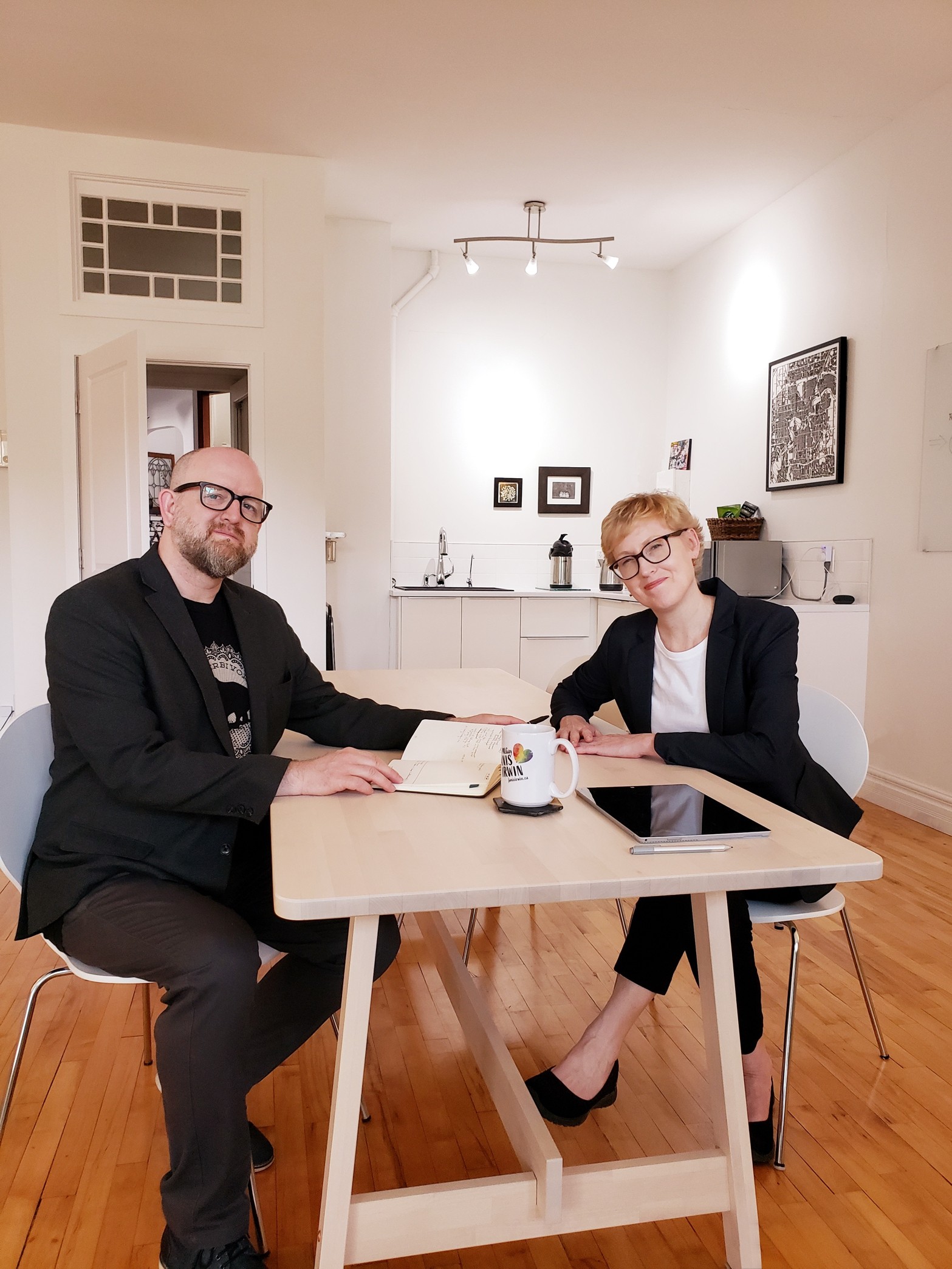 Dwayne Holmberg and Lara Devitt
Co-founders
More than web developers.
We help businesses harness the power of modern tools and best practices to achieve outstanding results on the web.
What we bring:
deep technical expertise
an ability to match business goals with the latest and best tools and technologies
experience with many different types and sizes of projects
a finger on the latest standards and best practices
a capacity to learn and grow in an evolving landscape
Contact us to discuss your next project. We would love to hear from you!
Our guiding values
It's about people

The web connects people, not just systems. Be transparent, authentic, and respectful. Create positive experiences and build a better world.

Inclusivity is not optional

Build accessibility into every project from the start. Be proactive and a good listener. Strive for simplicity - in our communication, our processes, and our web interfaces.

Embrace the journey

Go boldly. Challenge the old ways. Welcome collaboration. Celebrate every milestone. Learn and grow.
"Othermachines is solution-oriented, service-minded, efficient and quick to address all tasks. Everything simply works - which saves us a lot of potential headache."
We ❤️ our city.
Although our business takes us remotely to points across the globe, our heart is where we live and work: in Edmonton, Alberta, Canada.
We love to connect with other local businesses! If you are established or just getting started— if you are ready to build a website or just wondering if you should— we would love to chat with you!
Ready to get started?
Contact us for a free phone consultation.